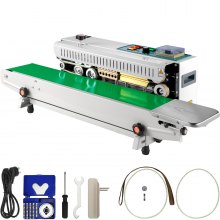 Member discounted price
Deal after registering
Only 1 Left, order soon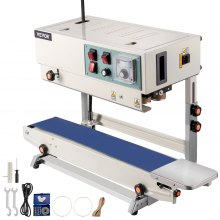 Member discounted price
Deal after registering
Only 1 Left, order soon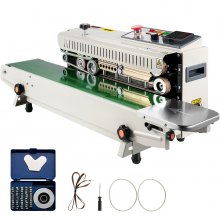 Member discounted price
Deal after registering
Only 1 Left, order soon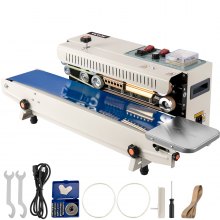 Member discounted price
Deal after registering
Only 1 Left, order soon
Member discounted price
Deal after registering
Only 1 Left, order soon
Sold out
Member discounted price
Deal after registering
Sold out
Member discounted price
Deal after registering
Sold out
Member discounted price
Deal after registering
Material Handling
Material Handling
Material handling tools are essential products to achieve the short-distance movement of goods and materials in buildings, factories, facilities, or warehouses. VEVOR's Material Handling Category includes Pallet Moving Equipment & Accessories, Hoists & Winches & Rigging, Filling & Sealing Machine, Ramps & Ladders, etc. Among them, VEVOR's hot-selling items, such as pallet forks, electric hoists, packing machines, sealing machines, and aluminum ramps, have attracted much attention from users.
Electric hoists with load capacity ranging from 440 pounds to 1760 pounds are not only economical, durable, and widely applied in factories, warehouses, construction sites, automobile manufacturers, and railway constructions but also have other uses. For example, users PAUL shared his experience: "This was a great purchase. They do a great job at an unbelievable price. If you are in the market for pallet forks that will do the job and priced very reasonable, I don't think you can beat this quality and price anywhere." The hoists are the ideal tools for working in harsh indoor or outdoor environments.
The portable packing and sealing machines also surprised the user Amando Tabtab: "I have used the popular Food savers from 2006 to Apr 2022 until I got this machine. I have already sealed 12 bags of soup without a problem. This machine has cut my labor in half. I am an outdoorsman and can't wait to seal some fresh wild game and fresh and smoked fish. I would recommend this machine to anyone that has a Food Saver or that type of sealing machine.''
VEVOR allows users to use tools and equipment without threshold; whether professionals or DIY enthusiasts can find high-quality and inexpensive product solutions here. Welcome to select and purchase.